Ah, city living.
There's nothing quite like it. The sights, the smells, and the sounds are special indeed. Where else can you witness a rat carry pizza into the subway, dodge cat-callers on every street corner, or step out of your beautiful apartment into a literal pile of garbage?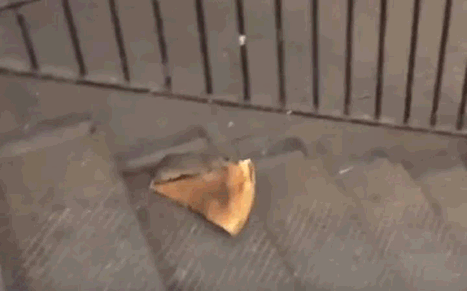 There's a reason why they call New York the city that never sleeps. Nobody is getting any quality shut-eye with the constant hum of urban life around them.
Despite these unique charms, you can't deny that city living is the pinnacle of cool.
Reason 1: Diversity.
Cities have people from every walk of life. There is a huge diversity of culture and experience in a city, which often leads to more creativity. And, there are enough people living in the city that you might even meet someone worth dating (a girl can dream).
Reason 2: Fun.
Everywhere you turn in a city, something cool is happening. No matter what you're looking for, there is bound to be something new or unique to try. With more clubs, societies, and communities than the rural alternative, there are endless opportunities to find your jam.
Reason 3: Hustle Energy.
Nothing lifts you up and challenges you like surrounding yourself with driven people. If you want to get in with the most interesting, creative, and ambitious crowd, then a city is the place for you.
The coolest brands out there are channeling an urban aesthetic.
Take Supreme, an American lifestyle brand that targets skateboarding, hip hop, and youth culture. Supreme grew into a billion-dollar brand by building strong, authentic roots in downtown Manhattan and crafting designs that are reminiscent of urban graffiti.
Nike's branding has always had a consistent urban flavor. With campaigns like "Nothing Beats a Londoner", the brand successfully taps into the pros and cons of city life.
Even companies that are traditionally more obscure are getting in on the urban action. Carhartt, a workwear brand, has managed to make workwear trendy in the most metropolitan of places with their Work in Progress line.
It's clear that major names are drawing in the cool crowd by tapping into place-based identity and tying their brand to the allure of city life.
Even as a small business, aligning your brand with the urban aesthetic is a surefire way to win major cool points.
Get the Best Free Urban City Stock Photos
Between Unsplash, Pexels, and Shutterstock, there are a plethora of stock photo collections out there with less personality than a bowl of plain oatmeal. And if your brand has an edgy urban vibe, the average image just will not fly.
Luckily, we've curated a comprehensive collection of top cool urban stock photos to help you tell your brand's visual story. Use the pictures in this free collection to look professional and stand out from your competitors.
Check out some of our favorite segments from the full collection.
The Best Street Art Stock Photos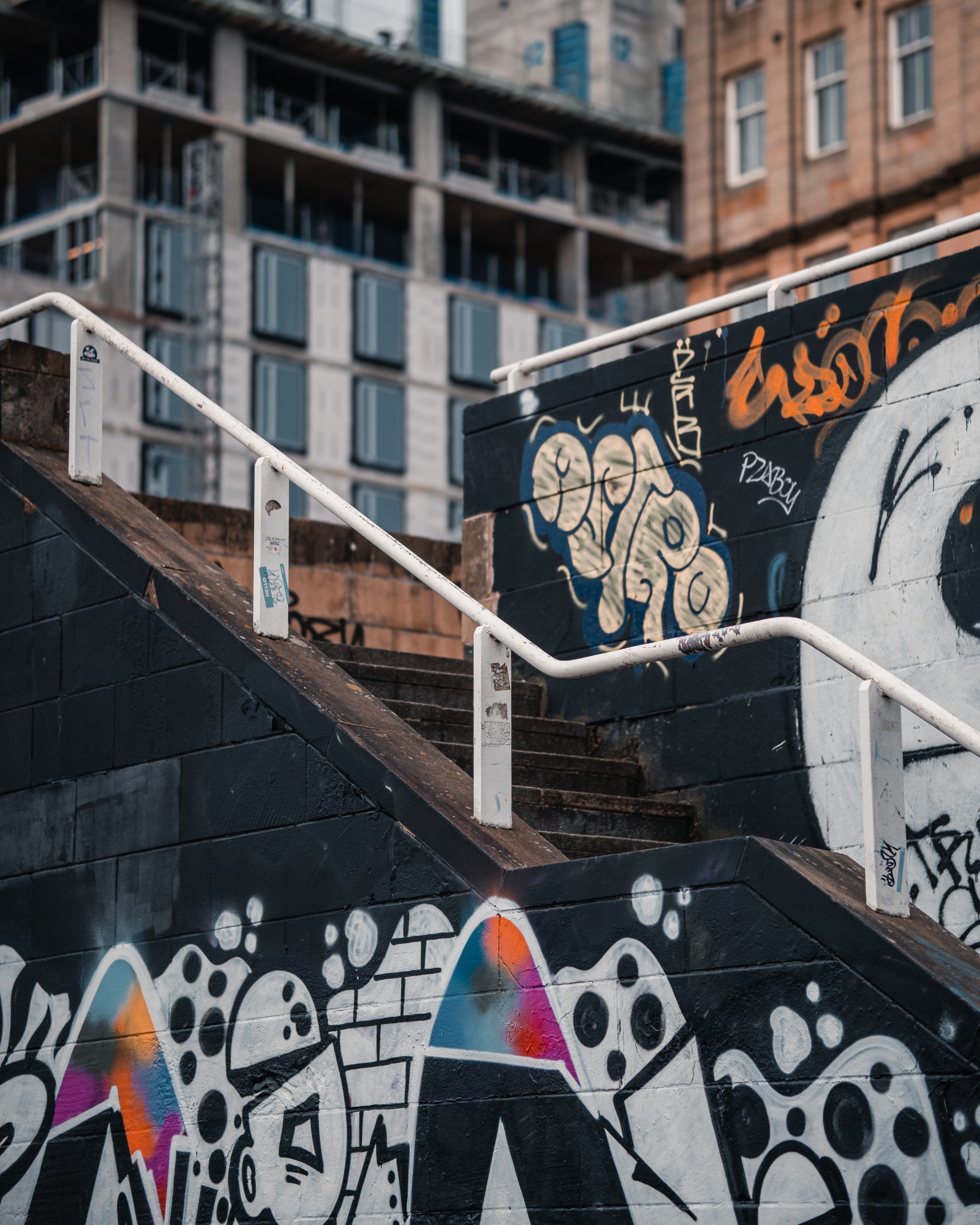 The Best Urban Architecture Stock Photos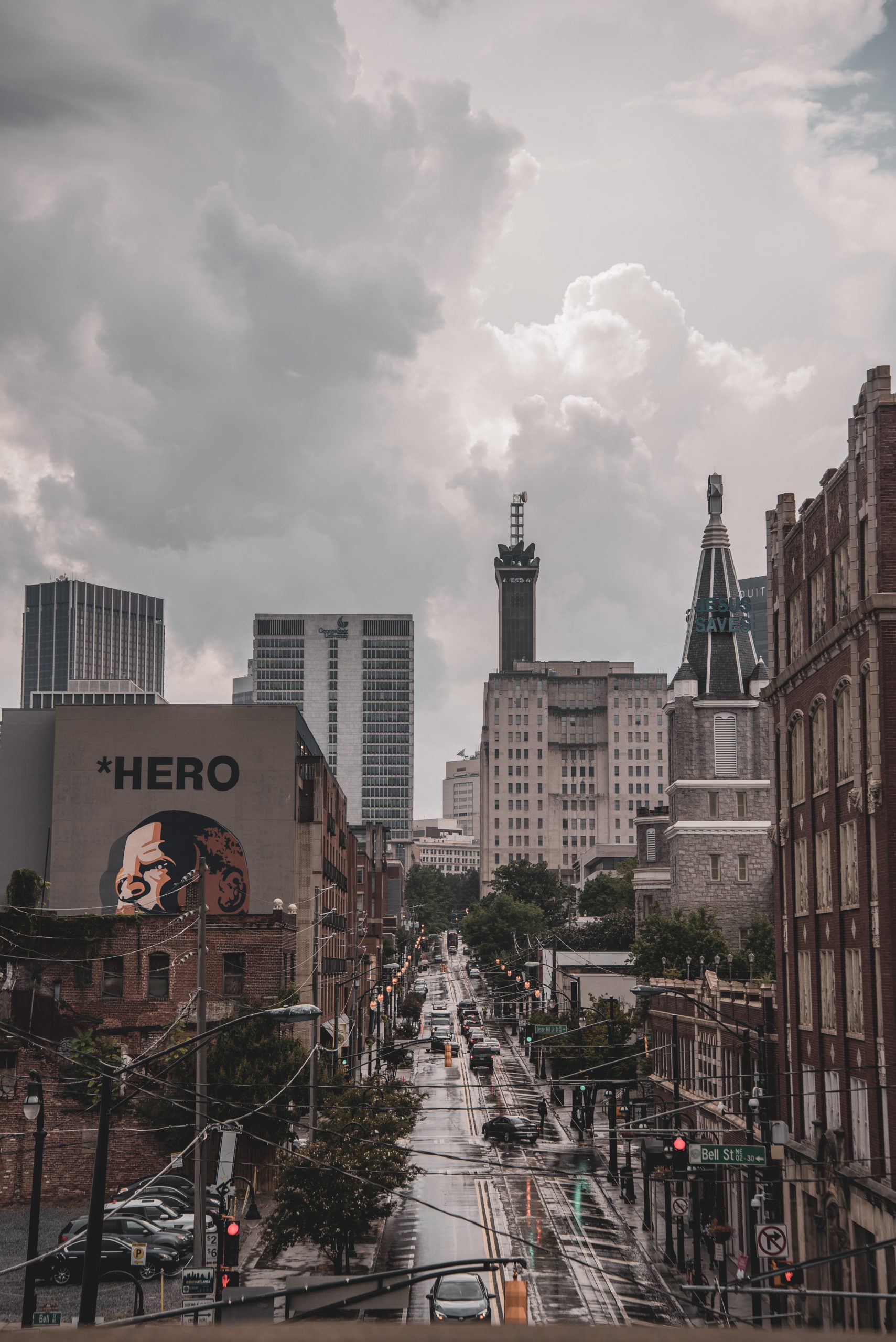 View the full collection and download high-resolution images.