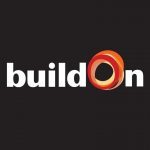 Our mission is to break the cycle of poverty, illiteracy, and low expectations through service and education. We mobilize communities in some of the economically poorest countries to build schools.
Is your company or nonprofit looking for the perfect partner to help take your impact to the next level?
Join today and post your first opportunity for free.
Sponsor an Enroll Program with buildOn to Bring Students Back to School!
Posted: December 14, 2021
Your donation of $3,000 will help bring hundreds out-of-school children back to school in remote communities in Burkina Faso, Guatemala, Haiti, Malawi, Mali, Nepal, or Senegal!
buildOn's Enroll Program partners with local community leaders to identify out-of-school children, and then works with their families to ensure that they're able to start learning. To do this, buildOn will implement four key strategies:
Community Engagement: buildOn will engage 224,760 local community members to take an active role in enrolling out of school children
Incoming Generating Initiatives: Community members will be given seed money to create small business endeavors that can be used to pay for school fees and uniforms for students in need. 
Accelerated Learning Courses: Through these courses, out-of-school children will be provided with the literacy and numeracy skills needed to catch up to their grade level. 
Direct Support: buildOn will provide the most vulnerable out-of-school children with direct support such as school supply kits and birth certificates to qualify for school enrollment. 
buildOn's goal for 2022 is to enroll 24,000 Out of School Children through the Enroll Program in Burkina Faso, Guatemala, Haiti, Malawi, Mali, Nepal, and Senegal. We'd love for you to sponsor an Enroll Program in one of these communities!
Corporations that share our mission of using education to break the cycle of poverty around the world!
Sponsoring an Enroll Program will allow partners the opportunity to provide the access to education for school-age children who aren't currently enrolled in school and works with their families to ensure they're able to start learning.
Partners will be provided co-branded impact reports that include photos, videos, and stories from the community they sponsor which they can use to share the impact of their donation.