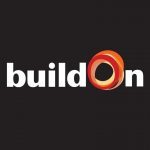 Our mission is to break the cycle of poverty, illiteracy, and low expectations through service and education. We mobilize communities in some of the economically poorest countries to build schools.
Is your company or nonprofit looking for the perfect partner to help take your impact to the next level?
Join today and post your first opportunity for free.
Sponsor an Adult Literacy Program with buildOn!
Posted: December 14, 2021
Your donation of $6,000 will provide access to education to hundreds of parents and grandparents in a remote community in Malawi, Mali, Senegal, or Nepal.
Create a team at your company to fundraise $6,000 to cover the cost of an Adult Literacy Program. buildOn provides an online tool that makes group fundraising user-friendly and support from our fundraising professionals along the way.
Taught in the evenings, in the same schools their children attend by day, the Adult Literacy Program gives parents and grandparents the education they need to build a better life for themselves and their children. But literacy is just the beginning. In each class taught by literate community members who are themselves trained by buildOn, students spend the first six to twelve months learning to read, write and do basic math through the lens of health, agriculture, and relevant life skills. Participants then put these skills to the test through income generating activities. Income generating activities have included dry-season gardening, animal husbandry, and textile production.
buildOn's goal for 2022 is to implement Adult Literacy Programs in 40 communities in Haiti, Mali, Senegal, Malawi, Nepal, and Burkina Faso. 85% of participants will be women. We'd love for you to sponsor an Adult Literacy Program in one of these communities!
Corporations that share our mission of using education to break the cycle of poverty around the world!
Sponsoring an Adult Literacy Program will allow partners the opportunity to provide the education parents and grandparents need to build a better life for themselves and their children in some of the most economically poor communities in the world.
Partners will be provided co-branded impact reports that include photos, videos, and stories from the community they sponsor which they can use to share the impact of their donation.