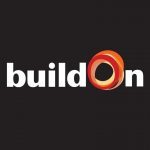 Our mission is to break the cycle of poverty, illiteracy, and low expectations through service and education. We mobilize communities in some of the economically poorest countries to build schools.
Is your company or nonprofit looking for the perfect partner to help take your impact to the next level?
Join today and post your first opportunity for free.
Build a School with buildOn!
Posted: December 14, 2021
Build a school in a remote community in Nicaragua, Guatemala, Senegal, Malawi, or Nepal that provides hundreds of students a safe place to learn!
Create a team at your company and fundraise between $30,000-$36,000 (depending on the country selection) to cover the cost of the school construction. buildOn provides an online tool that makes group fundraising user-friendly and support from our fundraising professionals along the way.
Teams of up to 20 then have the opportunity to travel to one of these countries for one week as part of our Trek program to physically construct the school and immerse themselves in the local culture and customs of the community. (Trek participants are expected to fundraise or cover the cost of travel: flight + $1,000 Trek fee per participant.)
buildOn's goal for 2022 is to construct 239 schools while maintaining the high quality of construction and adherence to methodology. We'd love for you to sponsor and help build one of them! 
Communities where we work have no adequate school structure – students are squeezed into dark and crumbling mud buildings, have to walk many miles to a neighboring village, or can't attend school at all. YOU can change that! Each school costs between $30,000-$36,000 and provides hundreds of children, parents, and grandparents a safe place to learn.
Corporations that share our mission of using education to break the cycle of poverty around the world!
Partners are able to provide the Trek experience with their employees as the ultimate employee engagement and team building experience. Trek offers volunteers a complete immersion into a different culture as they work together with their colleagues (and the community who will be benefiting from the school) to build the school together in solidarity. We provide a unique opportunity that helps corporations achieve giving and volunteering goals set, especially for those with a focus on education or community development.
buildOn puts an emphasis on service, leadership, and team building by engaging participants in dynamic cultural workshops, deep reflection activities and thorough explorations of issues facing the host community.
Partners will be provided co-branded impact reports that include photos, videos, and stories from the community they sponsor which they can use to share the impact of their work.