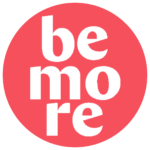 We teach youth the importance of self-love and self-respect by examining the role that social media plays in their lives.
Is your company or nonprofit looking for the perfect partner to help take your impact to the next level?
Join during our beta period and add up to TEN opportunities for FREE!
Seeking cause marketing partner to support youth mental health and social media literacy
Posted: September 24, 2021
% of Sales Action Triggered Donation Cause Marketing Donation With Purchase
We would love to collaborate with you on a marketing campaign where our dual promotion furthers your business growth and supports our important work helping teens develop a positive relationship with self-esteem and body image by reinforcing healthy social media habits.
Building an ongoing cause marketing partnership with an aligned company would help us to establish an ongoing source of revenue to support our operations. This recurring revenue would lend us the stability we need to focus on our impact programs by allowing us to hire part-time support to help us grow our programming and get our curriculum into more schools nationally.
Aligns with our values of diversity, inclusion, self-worth, confidence, media literacy, respect, mindfulness, and authenticity
We are open to collaborating to create a partnership that is mutually beneficial. We are grateful to have a super-engaged audience of 20k Instagram followers who identify primarily as Gen Z, female or non-binary. We have also nurtured a group of global teen leaders on our Girl Board who are passionate about social media literacy, mental health, and body-positivity and are eager to work on changemaking initiatives.